Did you know the symptoms of Covid-19 have widened?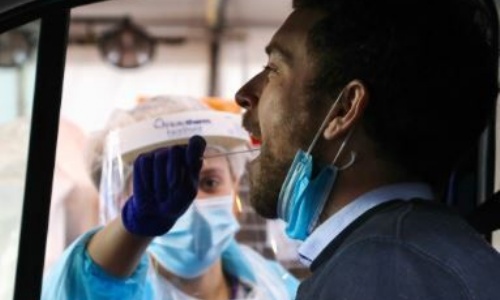 Did you know the symptoms of Covid-19 have widened?
They now include a cough, high temperature, loss or change to smell or taste, fatigue, muscle and body aches, headache, sore throat, congestion or runny nose, nausea or vomiting and diarrhoea.
It's important to rule out Covid-19 by booking in for a quick and free PCR test at one of our many mobile testing units.
Relying on a lateral flow test when you have any of these symptoms could lead to a false result. To book a test, please call 119 or book a test via https://gov.wales/test-trace-protect-coronavirus
Here are the links to the latest COVID guidance for schools from the Welsh Government.
https://gov.wales/schools-coronavirus
Wyddoch chi fod ystod symptomau Covid-19 wedi ehangu?
Bellach, maent yn cynnwys peswch, tymheredd uchel, colli eich gallu i arogli neu flasu neu newid ynddynt, blinder, poen yn y cyhyrau a'r corff, cur yn y pen, dolur gwddf, annwyd neu drwyn yn rhedeg, cyfog neu chwydu a dolur rhydd.
Mae'n bwysig diystyru Covid-19 drwy drefnu prawf PCR cyflym a rhad ac am ddim yn un o'n hunedau profi symudol lu.
Gallai dibynnu ar brawf llif unffordd pan mae gennych unrhyw rai o'r symptomau hyn arwain at ganlyniad anghywir. I drefnu prawf, ffoniwch 119 neu trefnwch brawf yn https://llyw.cymru/profi-olrhain-diogelu-coronafeirws