Free School Meal Arrangements Christmas and New Year - Incorrect Dates on Voucher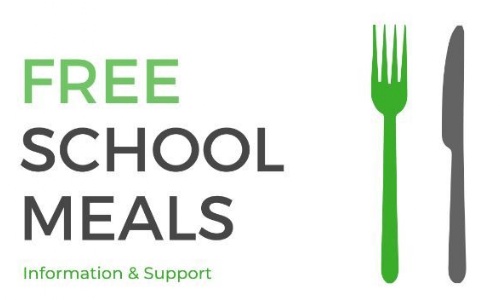 Free School Meal Arrangements Christmas and New Year - Incorrect Dates on Voucher
Free School Meal Arrangements Christmas and New Year - Incorrect Dates on Voucher

Eligible families will have received a letter from the Post Office for free school meal holiday payments (there is no need to apply for this payment).

Unfortunately it was been brought to our attention that there was an error in the letter as it stated the deadline for cashing the voucher is 5th December 2022. We have previously reported that this voucher could be cashed up until the 31st January 2023, unfortunately we have been informed by the Post Office today that this is incorrect, and the voucher must be presented before Friday 6th January 2023.

Parents are being advised that if they have any further issues with their claim, they can email fsmholidaypayments@caerphilly.gov.uk or call 01443 864055.

Please help share this information via your networks to remind eligible families that the deadline to claim their voucher is Friday 6th January 2023.

Trefniadau Prydau Ysgol Am Ddim dros y Nadolig a'r Flwyddyn Newydd - Dyddiadau Anghywir ar Daleb

Bydd teuluoedd cymwys wedi derbyn llythyr gan Swyddfa'r Post am daliadau prydau ysgol am ddim (nid oes angen gwneud cais am y taliad hwn).

Yn anffodus, mae wedi dod i'n sylw bod gwall yn y llythyr gan ei fod yn nodi mai'r dyddiad cau ar gyfer cyfnewid y daleb yw 5 Rhagfyr 2022. Rydyn ni wedi nodi'n flaenorol y gallai'r daleb hon gael ei hawlio tan 31 Ionawr 2023, yn anffodus rydyn ni wedi cael gwybod heddiw gan Swyddfa'r Post fod hyn yn anghywir, a rhaid cyflwyno'r daleb cyn dydd Gwener 6 Ionawr 2023.

Os oes gan rieni unrhyw broblemau pellach gyda'u cais, mae modd iddyn nhw anfon e-bost at TaliadauPrydauYsgolAmDdim@caerffili.gov.uk neu ffonio 01443 864055.

Helpwch i rannu'r wybodaeth hon drwy eich rhwydweithiau i atgoffa teuluoedd cymwys mai'r dyddiad cau ar gyfer hawlio eu taleb yw dydd Gwener 6 Ionawr 2023.