Additional Learning Needs
At Lewis Girls' School, we ensure that all students, whatever their additional learning needs, receive appropriate educational provision through a broad and balanced curriculum that is relevant and differentiated, and that demonstrates coherence and progression in learning. When planning, teachers set suitable learning challenges and respond to students' diverse learning needs. We ensure teachers are aware of the importance of early identification and of providing appropriate provision for the ALN students they teach. We have clear and rigorous processes to identify, assess, record and regularly review students' progress and needs across the curriculum and involve parents/carers in planning and supporting at all stages of their childs' development.
The Additional Learning Needs and Education Tribunal (Wales) Bill was passed by the National Assembly for Wales on 12 December 2017 and became an Act on 24 January 2018 after receiving Royal Assent. Alongside this sits the Additional Learning Needs Code (2021) and regulations, which were approved by the Senedd on 23 March 2021. Along with the ALN Act 2018, the Code and regulations will create the statutory ALN system in Wales. It will replace existing legislation surrounding special educational needs (SEN).
The ALN Code provides statutory guidance on the exercise of functions under Part 2 of the 2018 Act and on other matters connected with identifying and meeting ALN. The ALN system aims to transform the expectations, experiences and outcomes for children and young people with ALN. It places the learners' views, wishes and feelings at the heart of the process of planning the support required to enable them to learn effectively and achieve their full potential. From September 2021, the ALN system will come into force over a three-year phased implementation period. A series of links and documents found below are available to provide additional information on this.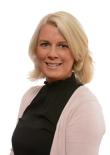 Our ALNCo is Mrs J Williams
For further information on the upcoming changes, please click on the following links:
https://gov.wales/sites/default/files/publications/2018-06/aln-factsheet-how-will-the-act-affect-children-young-people-and-parents-carers.pdf
https://www.snapcymru.org/help-for-families/aln-reform/
https://gov.wales/additional-learning-needs-transformation-programme-frequently-asked-questions-html
https://gov.wales/additional-learning-needs-special-educational-needs
https://www.caerphilly.gov.uk/Services/Schools-and-learning/Additional-learning-needs/Additional-Learning-Needs-(ALN)-Transformation