I COMMUNICATE
ICommunicate Curriculum Introduction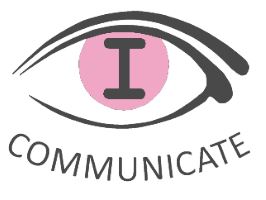 Welcome to Languages, Literacy and Communication Area of Learning Experience/ICommunicate. This area of the ILearn curriculum addresses fundamental aspects of human communication. It aims to support learning across the whole curriculum and to enable learners to gain knowledge and skills in Welsh, English and International Languages as well as in literature.
The four statements that express what matters in this Area should be addressed holistically. These include: Languages connect us. Understanding language is key to understanding the world around us. Expressing ourselves through languages is key to communication. Literature fires imagination and inspires creativity. This means that different languages should be explored in relation to one another, so too the skills of listening, speaking, reading and writing. It also means that learning about and through literature should be seen as contributing to all aspects of learning about languages. The statements support and complement one another and together they contribute to realising the four purposes of the curriculum.
Learning and experience in the ICommunicate curriculum aims to enable learners to communicate effectively using Welsh, English and international languages. This readiness to learn is further supported since effective language skills help learners to make sense of concepts across the curriculum within authentic contexts.
The aim is to encourage learners to engage critically with languages and literature in order to help them develop not only their own sense of identity, but also an understanding of the relationship between their own cultures and communities and those of other people. This understanding can be deepened as learners are afforded opportunities to learn multiple languages. This linguistic knowledge and these skills are needed to participate confidently and empathetically in society, which contributes to developing learners as ethical, informed citizens of Wales and the world.