I CREATE
ICreate Curriculum Introduction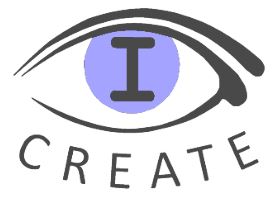 Welcome to the Expressive Arts Area of Learning Experience/ICreate curriculum. The dynamic nature of the expressive arts can engage, motivate and encourage learners to develop their creative, artistic and performance skills to the full. The ICreate curriculum spans five disciplines: art, dance, drama, film and digital media and music. Although each discipline has its own discrete body of knowledge and body of skills, it is recognised that together they share the creative process.
What matters in this Area has been expressed in three statements, which support and complement one another and should not be viewed in isolation. Together they contribute to realising the four purposes:
Exploring the expressive arts is essential to developing artistic skills and knowledge and it enables learners to become curious and creative individuals.
Responding and reflecting, both as artist and audience, is a fundamental part of learning in the expressive arts.
Creating combines skills and knowledge, drawing on the senses, inspiration and imagination.
Learning and experience in this Area encourages the development of knowledge, skills and values that can help learners grasp the opportunities and meet the challenges that arise in their lives. Whether as creators or as audience, through engaging with the expressive arts, learners can gain an understanding and an appreciation of cultures and societies in Wales and in the world. Such engagement can equip learners with the skills to explore cultural differences through time and place.
Experiencing the expressive arts can also encourage learners to develop not only their ability to appreciate the creative work of other people, but also their own creative talents, artistic skills and performance skills. The aim is to provide learners with opportunities to explore, refine and communicate ideas while thinking creatively and engaging their imagination and senses.
Engagement with this Area requires personal application, perseverance and close attention to detail, dispositions that contribute to making learners ambitious, capable learners ready to learn throughout their lives.
Engagement with the expressive arts can enhance learners' employability as they are encouraged to manage their time and resources to achieve meaningful work and meet deadlines. It can foster critical inquiry that can lead to change. Together, these skills can support learners to become enterprising, creative contributors, ready to play a full part in life and work.
In addition, the evaluation involved in the creative process enables learners to explore complex issues, to challenge perceptions and to identify solutions. This can lead learners to a better understanding of their own cultural identity and that of other people, places and times. From this experience they are supported to become ethical, informed citizens of Wales and the world.
Year 7 ICreate Curriculum
Autumn term
Music
This term learners focus on the basic musical elements that are common to music of all genres. They learn the basics of music notation using 'Body Percussion'. In performance they are encouraged to have an underlying awareness of these elements as they play / sing. Following a theme of 'Hope' that will be covered across the ICreate disciplines, they will form their own 'bands' and devise their own 'cover' version of the song 'This is Me' from 'The Greatest Showman'. During the second half of the term, learners will prepare for the Year 7 Service of Nine Lessons and Carols, held at Holy Trinity Church, Ystrad Mynach.
Drama
During the autumn term, learners will be reflecting on the work that they are doing in the other iCreate subjects and making links. They will explore their initial responses to the theme 'Hope' and look at ways of expressing this through Drama techniques (developmental and performance). Initially, they concentrate on vocal and physical skills to improve their confidence. They look at the Greek Chorus and explore the use of spoken techniques, look at group recitation, consider how they could interpret a modern poem/ advert "I am the impossible" and learn about a project developed to support mental wellbeing (Natasha Bedingfield and Philosophy). Later on in the autumn term, learners will look at Hope in Charles Dickens' A Christmas Carol.
Art
Learners are encouraged to make connections to the other creative areas of music and drama. They do this through exploring the visual elements which are common to producing all creative work. Following the theme of 'Hope' in the autumn term, learners will develop individual pieces of work using different two dimensional media. Later on in the autumn term, learners will then investigate three dimensional techniques exploring 'Hope' through growth and the natural world. As we near Christmas and the end of the term, this work will then lead onto exploring how trees, including Christmas trees are symbols for hope.
Year 8 ICreate Curriculum
Music
In the first part of the term, learners worked on understanding (and recognising) the concept of tonality and will be able to distinguish between major and minor chords. They have worked on paired / solo performances of the Sea Shanty 'The Drunken Sailor' using the root position triads of D minor and C major. In the second half of the term, learners will be given the opportunity to compose their own incidental film music as well as learning about some of the techniques exemplified in the music of blockbuster composers such as John Williams and Jerry Herman.
Drama
During the autumn term, we will be looking at the theme of Night and Day. This topic will run through the whole of Year 8, leading to an exploration of aspects of A Midsummer Night's Dream. Initially, they will look at associations between Night and Day, consider Dreams and Nightmares, and think about performance ideas such as shadows and reality. They will look at a script from Lewis Carroll's Alice in Wonderland, think about the language in his poem The Jabberwocky. Links will be made between the learning in the other iCreate subjects with reference made to artworks and music as stimulus for drama.
Art
During the autumn term, we will be looking at the theme of Night and Day and explore aspects of A Midsummer Night's Dream through the work of print maker Phillip Kingsbury. The artist used this Shakespeare play as the subject for some of his lino prints which we will use as inspiration for observing the human figure using proportion. Whilst in drama lessons, learners will have the opportunity to photograph themselves in different poses which can be used to reinforce their understanding of balance and proportion when studying the figure in art. Learners will also make relevant connections to numeracy and try to understand how artists use number to calculate size. After developing their studies into compositions, learners will then transfer, cut and print their own lino print using the same techniques as Phillip Kingsbury.