I DISCOVER
IDiscover Curriculum Introduction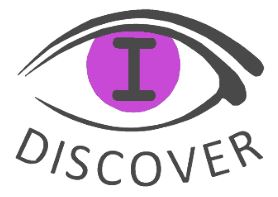 Welcome to the Science & Technology Area of Learning Experience/IDiscover curriculum. The importance of science and technology in our modern world cannot be overstated. Developments in these areas have always been drivers of change in society, underpinning innovation and impacting on everyone's lives economically, culturally and environmentally. As such, the Science and Technology Area of Learning and Experience (Area) will be increasingly relevant in the opportunities young people encounter and the life choices that they make. This Area draws on the disciplines of biology, chemistry, computer science, design and technology, and physics to enhance learners' knowledge and understanding of the world.
What matters in this Area has been expressed in six statements which support and complement one another. Together they contribute to realising the four purposes of the curriculum:
Being curious and searching for answers is essential to understanding and predicting phenomena.
Design thinking and engineering offer technical and creative ways to meet society's needs and wants.
The world around us is full of living things which depend on each other for survival.
Matter and the way it behaves defines our universe and shapes our lives.
Forces and energy provide a foundation for understanding our universe.
Computation is the foundation for our digital world.
Through robust and consistent evaluation of scientific and technological evidence, learners can become ethical, informed citizens of Wales and the world, who will be able to make informed decisions about future actions. Healthy, confident individuals, ready to lead fulfilling lives as valued members of society are informed by knowledge of their bodies and the ecosystems around them, and of how technological innovations can support improvements in health and lifestyle.
Ambitious, capable learners, ready to learn throughout their lives should engage with scientific and technological change. The knowledge and deep understanding gained through experiencing what matters in science and technology can help learners live independent and fulfilling lives that sees them contributing to society and culture in a variety of ways. Learners who are enterprising, creative contributors, ready to play a full part in life and work embrace such challenges, as they are encouraged to take risks, to innovate and evaluate, and learn to develop solutions. Thus, they can become more resilient and purposeful learners across all areas of learning and experience.
Year 7 IDiscover Curriculum
Autumn term
The theme for year 7 is 'Sustaining Planet Earth'. In the autumn term, learners are challenged with 'big questions' across the IDiscover curriculum.
STEM
In STEM lessons, learners learn about different types of structures and the way that forces can affect them, before designing a structure to hold hydroponics equipment. This is linked to growing larger volumes of food in a smaller footprint area linking to the importance of 'Sustaining Planet Earth'. In groups they will design, build and test a tower to destruction measuring the loads applied and calculating the strength to weight ratio to find which team's tower has been most successful in aiding food growth production.
In digital design, learners create their e-portfolios in readiness to upload work they are proud of from a range of different subjects. They will then move onto understanding how Excel/Google Sheets work by designing a spreadsheet which mimics a bank statement that will look at incomings and outgoings. In addition, learners will further develop their understanding of staying safe online.
Design technology
In Design technology, learners will begin the year by using a variety of hand tools and machine power tools to create a planter to be used in the Eco space area of the school for growing vegetables to be used later in the year in food lessons. As the year progresses pupils will learn about materials as well as health and safety issues related to Design Technology as well as Science lessons and work areas. Pupils will also use vacuum forming machines and composite materials to create moulds and garden statues.
Textiles
In textiles. they will develop their practical skills by learning how to use a sewing machine and explore different decorative techniques. Learners will also explore the origins of natural fibres and look into the environmental impact this has as well as the impact it has on the animal and the planet.
Food
Learners will be completing a number of makes, that incorporate skills and techniques relevant to everyday cooking e.g. Knife skills, handling food, hygiene food storage, food preparation, recipe writing, etc. There are also links to the IDiscover theme of 'sustaining the planet' with students looking at hydroponics growing vegetables, Soil conditions and pollination, which will give students the knowledge to be able to plant and grow food that they can cook in the future. Learners link to active wellbeing by considering and calculating the number of calories in what they produce. Always considering and using healthy options in their bakes/makes.
Science
Learners begin the year with 'Safety in Science'. Here they learn to work safely in the laboratory; from recognising hazard symbols to identifying key pieces of scientific apparatus. On this aspect, learners work collaboratively with design technology, as many safety issues are common to both subjects. Learners have the opportunity to gain their Bunsen burner licence.
Following this, learners move on to 'Enquiry Processes 1' in which they learn how to ask scientific questions, carry out fair test enquiries and collect data. Towards the end of the Autumn term learners move on to the biology topic, 'Organisms 1'.Here, they learn about the building blocks of life - cells, before focusing on the human skeleton, joints and muscles.
Year 8 IDiscover Curriculum
Digital Design
Learners will further develop their understanding and skills of spreadsheet software by designing a range of spreadsheets, one of which will focus on managing money. In addition, learners will consolidate their understanding of the dangers linked to the internet by creating a website aimed at teenagers to outline important topics, such as cyberbullying, grooming and sexting.
STEM
Learners will be looking at different forms of energy. As the year goes on they will concentrate on electrical energy and its methods of production both by fossil fuels as well as green energy sources. Through a range of experiments using various models of different energy production methods. Learners will be able to test both the effectiveness of these forms of energy production as well as be able to make comparisons between them. Later in the year learners will then look at insulation and the importance of insulation to architecture in order to save wasting the energy that has been produced in order to heat buildings. Again learners will be conducting experiments to compare various forms of insulation used in construction.
Design technology
Learners will be working in Google classroom researching and specifying requirements for a design project that develops both sketching skills as well as introducing 2D Computer Aided Design to create drawings which can then be cut out using a laser cutter allowing them to create their final product to take home. Later this term learners will be designing a computer game character based on retro 8 and 16 bit style graphics. This character will then be laser cut out and made into a promotional keyring. Later in the year the same character will be used in a computer game that the learners will be programming using Scratch computer programming language in Digital Design and Technology lessons. Pupils will also use giant bamboo to create a passive speaker for use with their phones, the project will cover many sustainability issues including carbon footprint and eco design. Finally pupils will design and make a solar powered light cube which makes use of both hand tools used last year, machine tools and CAM CAM technology..
Textiles
Learners will be looking into the textile industry and understanding of the environmental impact it is having on the planet. Learners will understand the different types of fibres and make their own opinions on which fibres are best to use for the planet. Learners will look into a few case studies to gain an insight into some of the impact the textiles industry has had on the environment as well as lives. Pupils will make sustainable decisions when planning and making their project based on their research.
Science
Learners begin the year with 'Enquiry Processes 2' in order to further their understanding of the way scientists collect and analyse evidence. Included in the second topic, 'Waves 1', are opportunities to find out how sound and light travel and how ears and eyes work. This topic combines physics with an element of biology. Towards the end of this term, learners will begin the chemistry topic, 'Matter 2'. Here they will learn the differences between elements, compounds and mixtures and will move on to begin studying groups of elements in the periodic table.