I EXPLORE
IExplore Curriculum Introduction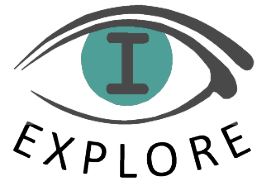 Welcome to the Humanities Area of Learning Experience/IExplore curriculum. This area will inspire learners to grow their knowledge, wisdom and awaken a sense of wonder. This area of the ICurriculum encourages learners to engage with the most important issues facing humanity, social change, and will help to develop skills to interpret and articulate the past and present.
The Area encompasses geography; history; religion, values and ethics; business studies and social studies. These disciplines share many common themes, concepts and transferable skills, while having their own discrete body of knowledge and skills. Together they contribute to realising the four purposes of the curriculum.
Humanities is central to learners becoming ethical, informed citizens of Wales and the world. In contemporary and historical contexts, in their own localities and elsewhere in Wales, as well as in the wider world. It can also promote an understanding of how the people of Wales, its communities, history, culture, landscape, resources and industries, interrelate with the rest of the world. Humanities encourages learners to view the world with different lenses, which in turn helps promote an understanding of the ethnic and cultural diversity within Wales.
These experiences, in and outside the classroom, will help them become ambitious, capable learners, ready to learn throughout their lives. It is important that learners have opportunities to discuss and explore their personal perspectives on religious and non-religious worldviews, ethical challenges and social inclusion issues. Likewise, opportunities to explore the natural world, locally, within and beyond Wales, will help foster in them a sense of place and of well-being. These experiences will help develop learners' resilience, build independence, and increase self-confidence and self-esteem. This will support the development of healthy, confident individuals, ready to lead fulfilling lives as valued members of society.
Year 7 IExplore Curriculum
The theme for year 7 is 'Pride and Prejudice'. In the autumn term, learners are challenged with 'big questions'-How does humanities shape us? What matters in history, geography, social/business studies and religion, values and ethics (RVE)? These thought provoking questions introduce learners to key concepts, terms and ideas within the study of history and geography, also the core principles of religion as a whole. Learners focus on why they should be proud to be an ethically informed citizen. Learners showcase their knowledge, skills and experiences to independently answer the question-'How does my life compare with the life of someone else in the world?'
In the spring term, learners are posed the question-'What are the dangers of not being an ethically informed citizen?' This links to the theme and challenges learners to think critically, discuss and and present their views on 'What is prejudice and discrimination? In contemporary and historical contexts and Wales and the World. Learners have the opportunity to investigate what slavery, immigration (Wles), rich/poor, business and religion teach us about prejudice? Learners are introduced to religion, values and ethics focusing on the idea that many beliefs we may have about religion are based around stereotypes/misconceptions. Learners showcase their knowledge, skills and experiences to independently answer the question-'Why is it important to be an ethically informed citizen?
In the summer term, learners think about how their choices are influenced by pride and prejudice. They look at how the Welsh Government has developed over time. Links are made with the Languages AoLE/ICommunicate focusing on the changes in the Welsh language. Discussions on democracy and the ability to vote at age 16, gives students opportunities to develop their understanding of democracy in real contexts that are relevant to them. Learners then look at flags from around the world. This links to the Welsh context and investigates the story behind the Welsh flag. Learners use their knowledge, understanding of humanities to design a flag that represents Wales today.
Year 8 IExplore Curriculum
Humanities
This term learners will explore the changing roles of women in society. Firstly, learners will examine how the role of women changed around the time of World War One and evaluate the sacrifices both men and women made. In addition, learners will discover how women are traditionally portrayed in religious texts and debate the extent to which these ideas have evolved. Finally, learners will consider how the role of women within business and society as a whole has changed over time.